WELCOME TO VAKKA-SUOMEN VARAOSAKESKUS OY 

WEBSITES!
Varaosakeskus is a spare part store in Uusikaupunki, Finland. We offer spare parts and tools for motorists, farmers, boater, etc. We are part of national AD-group and IKH-group. Please come to visit our 2017 renewed store in Uusikaupunki! 
VAKKA-SUOMEN VARAOSAKESKUS OY
Ketunkalliontie 3
23500 Uusikaupunki
Phone: 02 846 6300
Email: myynti@varaosakeskus.net
Opening hours:
Mon – Fri: 08:00 – 17:00
Sat: 09:00 – 13:00
Sun: Closed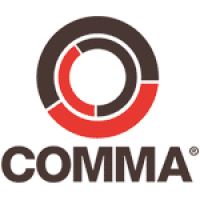 If you are not sure what is the right oil for your car, please take a look at the Comma oil selector. Just enter your car registration number and the site will recommend the right oil to you! Vakka-Suomen Varaosakeskus is the official Comma oil retailer.

The Exide battery selector will help you find right battery for you vehicle. Vakka-Suomen Varaosakeskus will sell you high-quality Exide batterys.
We are national AD-group and IKH-group official retailer.